FrontPage
Welcome
This site was published on August 10, 2010. There has been 80140 visitors since then.
Updated on 2022-07-25 (月) 18:56:45 (Standard Japanese Time)
---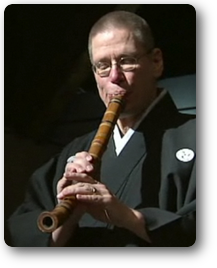 FaceBook
Gunnar Jinmei Linder
Chikumeisha France Lesson Center"
YouTube
Gunnar Jinmei Linder's Channel
---
---
NEW
My beginner's manual is out for sale. At presently available in English and French, and a Greek translation is on its way.
Please refer to Atelier Chikudo for details.
---
---
Professor Thomas Hare & Gunnar Jinmei Linder.
Examining Committee members (seated) Professor Håkan Lundström and Professor Marie Söderberg. The third member of the Examining Committee, Professor Barbro Klein, is not visible in the picture.
To the right (standing), Professor Gunilla Lindberg-Wada.
(Photo: Viktor Linder.)
Workshop in Helsinki, 2011 ..
Photo: Annelies Nederbragt ..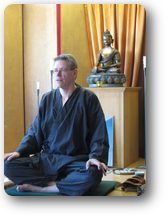 ---
Longer section of two pieces. More samples under Recordings.
This is a normal list of HTML links to MP3 files, which jsAMP picks up and turns into a playlist.
I hope to be able to update "Writings", including articles to be published at the university in Prague. The articles are based on the papers I delivered during the Conference part of the Festival in Prague in 2010, 2011, and 2012. One paper deals with an outline of a structural analysis of the phrase in honkyoku. A second paper deals with the issue of rhythm in honkyoku, and a third article is planned to discuss the sankyoku from a social perspective. I am now also working on an analysis of some of the song texts within this genre. In my PhD I have written extensively about the historical aspects of the shakuhachi, and one article about the boro and the komosō was also published in a previous number of the ESS Newsletter.
Under "Writings" you can also read about my book Notes on Kinko-ryū Honkyoku. The book includes ten (10) Kinko-ryū honkyoku pieces, with detailed phrase-by-phrase explanations on performance techniques. There is also a chapter relating to my research in structural analysis of phrases. I have added some samples from the three CD's included with the book on the homepage (see Writings), as well as some sample pages from the book. The three CD's that come with the book of course include all ten pieces covered in the book (book published in 2011).
---
Updated pages and other info
This homepage is built with the Japanese software Quick Homepage Maker (QHM), and the time given here is Standard Japanese Time in 24H display.

This software is very useful and you can create your homepage easily, directly in your web browser.
If you are interrested in this software, QHM, please click on the link below. The site is only in Japanese.

ホームページが、メールを打つような気軽さで作成できるのがQHMです。作成も更新も、ウェブ上でできます。興味のある方は下記のリンクへどうぞ。なお、QHMのサイトは日本語です。
https://www.1st-easy-hp.com/club/products/affcode/10/42226/